MP3s for programs older than 1 year available only by ordering the CD.
Consequences for Refusing to Bow to the Transgender Agenda

​​
Date:
December 11, 2018
Host:
Jim Schneider
​Listen:
​
MP3
​​​|
Order
​ ​This broadcast circled back to take a look at a story from late last week. It's in regard to Peter Vlaming, a respected high school teacher in West Point, Virginia.
Due to his Christian convictions, he refused to use male pronouns for a biological female student. As a result, last Thursday the West Point school board fired him. This is in spite of the fact that according to Vlaming's attorney, there was no allegation that Vlaming consciously misgendered the student or acted maliciously toward her. In addition, the school district's non-discrimination policy had no specific guidance on gender pronouns.
This controversy is showing up not only in schools, but also in sports, prisons and even battered women's shelters. How do you feel about this issue? Do you agree or disagree with the decision of the school board concerning the firing of this teacher? Do you believe Christian churches, schools, universities and ministries will be impacted? Listeners were confronted with these questions and you can find out how they responded when you review this edition of Crosstalk.
More Information:
West Point Public Schools
804-843-4368
West Point High School
804-843-3630
Principal's extension-104
Principal's E-mail: jhochman@wpschools.net
Superintendent of Schools
Laura Abel
804-843-4386
E-Mail: label@wpschools.net
School Board Members (E-mail contact information)
Chairman Paul Diggs: pdiggs@wpschool.net
Vice Chair Elliot Jenkins: ejenkins@wpschools.net
Phyllis Dorsey: pdorsey@wpschools.net
Kay Lawson: klawson@wpschools.net
Mrs. Dudley Olsson: dolsson@wpschools.net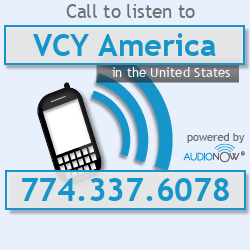 The Crosstalk Radio Talk Show is heard each weekday on over 100 radio outlets across America and worldwide on the Internet. Crosstalk covers the issues that affect our world, our nation, our families and the Christian church from a perspective centered in the Word of God. Whether we discuss the economy, the political scene, the continuing moral collapse of our nation, legislation that affects the family, or the state of evangelicalism, our authority is found in the unchanging standard of the Holy Scriptures. Jim Schneider has worked for over 30 years to bring solid information to the body of Christ.
You can now get each day's program summary by email