MP3s for programs older than 1 year available only by ordering the CD.
​
Date:
January 19, 2018
Host:
Jim Schneider
Listen:
MP3
​|
Order
​
​​With a big week of news so far, plenty of stories fill the list of today's News Round up on Crosstalk.
Jim begins with audio from the White House today where for the first time, a sitting US President, addressed those attending a March for Life rally. The annual March for Life rally protests abortion and is held in Washington, D.C., on or around the anniversary of the U.S. Supreme Court's decision to legalize abortion in the Roe v. Wade case. Since that time, the U.S. has now "surpassed 60 million unborn babies killed by abortion" since 1973.
In related news, the Trump Administration is poised to create new protections for health workers who have religious and or moral objections to certain procedures such as abortion or assisted suicide. Jim reports that the Department of Health and Human Services (HHS) announced yesterday that it is to create 'a new division under the office of civil rights responsible for investigating complaints filed by workers claiming that their employers have violated their religious rights. This new division is being called the Conscience and Religious Freedom Division that will enforce laws and regulations that protect conscience and prohibit coercion on issues such as abortion and assisted suicide...'
www.hhs.gov
In 'Are You Serious?' news, Jim shares a story from Switzerland that the country has 'outlawed boiling a live lobster.' Advocates claim that lobsters can 'feel pain.' This order also requires the crustacean to be shipped in saltwater. Switzerland has also banned flushing live goldfish down the toilet. The hypocrisy is noted that Switzerland allows 'suicide tourism' where suicide clinics charge thousands of dollars to 'make their clients, dead.' The Swiss Supreme Court has even declared a constitutional right to assist suicide for the mentally ill. But now, the Swiss are worried about lobster 'feeling pain' yet, aborting the unborn is still ok?
These stories and much more are in today's Round up - and Jim takes your calls.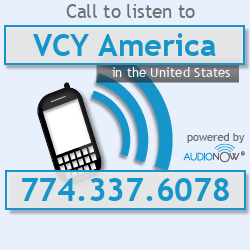 The Crosstalk Radio Talk Show is heard each weekday on over 100 radio outlets across America and worldwide on the Internet. Crosstalk covers the issues that affect our world, our nation, our families and the Christian church from a perspective centered in the Word of God. Whether we discuss the economy, the political scene, the continuing moral collapse of our nation, legislation that affects the family, or the state of evangelicalism, our authority is found in the unchanging standard of the Holy Scriptures. Jim Schneider has worked for over 30 years to bring solid information to the body of Christ.
You can now get each day's program summary by email