MP3s for programs older than 1 year available only by ordering the CD.
Kavanaugh Nomination Delay Examined

​
Date:
September 20, 2018
Host:
Jim Schneider
Listen:
MP3
​​​|
Order
​​This Crosstalk looked at more of the circumstances and voices involved in the Supreme Court nomination delay for Judge Brett Kavanaugh. Below is just a sample of the latest information pertaining to this issue. Headlines included:
--Christine Blasey Ford, who has made an unconfirmed allegation against Brett Kavanaugh that reaches back 36 years, is now refusing to testify before the Senate Judiciary Committee. They will hold a special session on Monday and both Ford and Kavanaugh have been invited to testify. Only Kavanaugh has accepted.
--According to a letter from Ford's attorney that was sent to Senator Grassley, states that Ford's testimony would be premature until an FBI investigation is complete. Sources within the FBI have stated that there's no reason for an investigation of a 36 year old allegation when her statement has changed and she refuses to testify under oath.
--Patrick Smith, a former Georgetown Prep classmate, denies attending a party like the one described in the allegation. In a recent statement to the committee, he described Kavanaugh as a person of great integrity and never saw any improper conduct from him toward women.
--65 women that have known Brett Kavanaugh since high school, signed a letter stating that he has always acted honorably with respect toward women.
--Senator Grassley refused yesterday to delay Monday's hearing on the sexual assault allegations against Kavanaugh. In a letter to Senator Dianne Feinstein, he communicated that Ford had plenty of time to prepare testimony about Kavanaugh's alleged assault.
--Lisa Molina Heaps, who was a high school friend of Kavanaugh, calls claim of assault, 'fishy'.
--A classmate of Ford's is now changing her story saying that she doesn't actually know whether an alleged sexual assault by Kavanaugh took place as she suggested on social media.
--The trend of Saul Alinsky tactics on display from some seeking to upset the Kavanaugh nomination.
More Information:
202-224-3121 (Main Senate switchboard number)​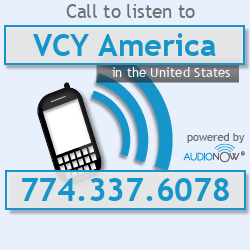 The Crosstalk Radio Talk Show is heard each weekday on over 100 radio outlets across America and worldwide on the Internet. Crosstalk covers the issues that affect our world, our nation, our families and the Christian church from a perspective centered in the Word of God. Whether we discuss the economy, the political scene, the continuing moral collapse of our nation, legislation that affects the family, or the state of evangelicalism, our authority is found in the unchanging standard of the Holy Scriptures. Jim Schneider has worked for over 30 years to bring solid information to the body of Christ.
You can now get each day's program summary by email