Latest Posts
View All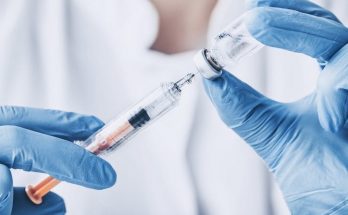 Date:  January 27, 2020  Host:  Jim Schneider  ​Guest:  Barbara Loe FisherMP3 ​​​| Order The National Vaccine Information Center reports a record number of vaccine-related pieces of legislation were introduced across 40 states and Washington, D.C. in …
Announcements
View All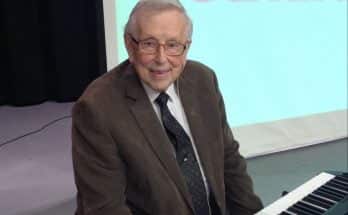 Beginning Saturday, January 4th at 9:30pm (Central) VCY America will feature a return of HOMESPUN HARMONIES to the airwaves. This program features many broadcasts recorded by Vic Eliason on which …
Crosstalk
View All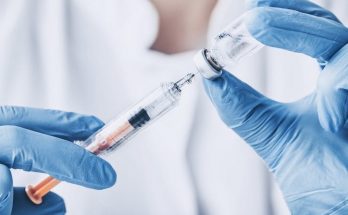 Date:  January 27, 2020  Host:  Jim Schneider  ​Guest:  Barbara Loe FisherMP3 ​​​| Order The National Vaccine Information Center reports a record number of vaccine-related pieces of legislation were introduced across 40 states and Washington, D.C. in …
In Focus
View All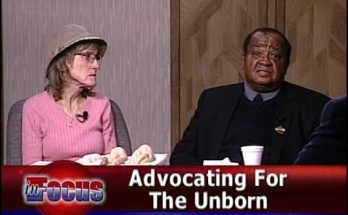 In Focus is a live call-in program airing on WVCY-TV30 and VCYAmerica.TV Monday Nights at 7 PM, and repeated at midnight, 5 AM, and Noon.
Rallies
View All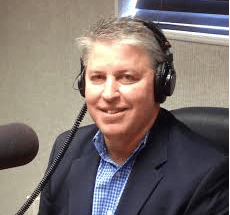 Pastor Greg Lundstedt Saturday, October 26, 2019 Greg Lundstedt, Pastor-Teacher, and Speaker on "Equipping the Saints" Radio Broadcast Waukesha Expo Center Doors open at 6:00 PM Rally begins at 7:00 …
Event Recaps
View All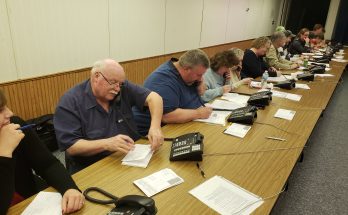 UPDATE: 9/8/2019 – Thank you for your support! $358,020 was pledged toward the operating expenses over the next four months! This Thursday and Friday much of our regular schedule will …
Inspiration Time
View All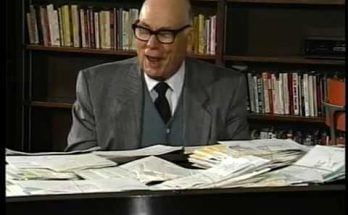 Hilton Griswold, original pianist for the Blackwood Brothers quartet, plays and sings favorite Christian hymns and sacred songs on this episode of Inspiration Time, produced by WVCY-TV
Bible Reading Challenge
View All

January 27 Exodus 4:1-5:21 Matthew 18:1-20 Psalm 22:19-31 Proverbs 5:15-21 We return to Moses talking to God. Yesterday he had 2 questions (3:11, 3:13), today he has 3 excuses (Exodus …
Prayer Encouragement Project
View All

Editor's Note – Spurgeon gives a passionate plea to his church to continue in prayer, noting the blessings in prayer they have received! What a great encouragement to us to …
Redeeming the Time
View All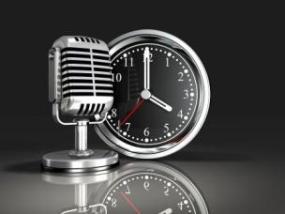 "He's so heavenly minded he's no earthly good." You've probably heard that expression before. And I suppose there may be someone somewhere who that applies to. But how many people …
Prophecy News
View All
Listen to Today's Program WM: Well Jimmy we have several representative Jewish organizations outside the state of Israel and one of them is led by actually a Russian Jew by the …
Newsdesk
View All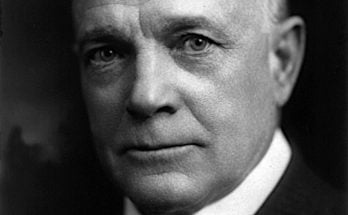 Today is the 100th Anniversary of the 18th Amendment, the culmination of efforts by Billy Sunday, William Jennings Bryan, and more, to fight back against the destruction left by alcohol …
Faith's Checkbook
View All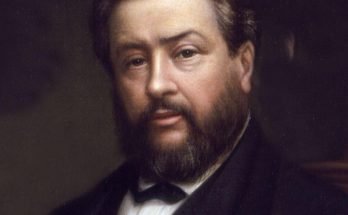 And there shall ye remember your ways, and all your doings, wherein ye have been defiled; and ye shall loathe yourselves in your own sight for all your evils that …
Homefront Wisconsin
View All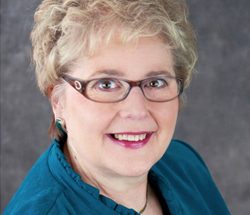 2020 | Week of January 27 | Radio Transcript #1344 Since early November, various people have been working hard to stop officials in Appleton from proceeding with an ordinance they …
God's Word For Today
View All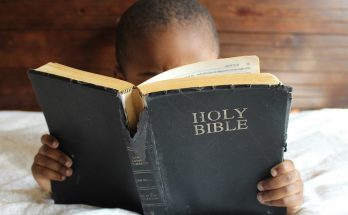 Listen to Daniel 11.9-12.13 from the King James Bible as read by Pastor Brad Canterbury on today's edition of God's Word for Today, produced by VCY America
VCY Bookstore
View All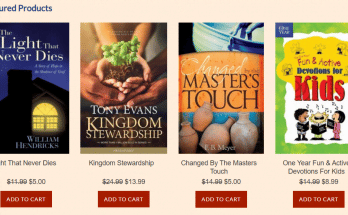 VCY Bookstore & Outreach Center This Month's Specials and many more… Order online at vcy.com
As Read on Air
View All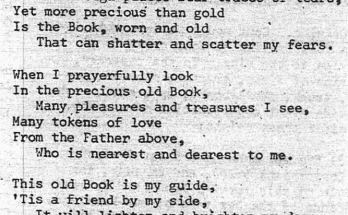 Though the cover is worn, And the pages are torn, And though places bear traces of tears, Yet more precious than gold Is the Book, worn and old That can …
Shared on Facebook
View All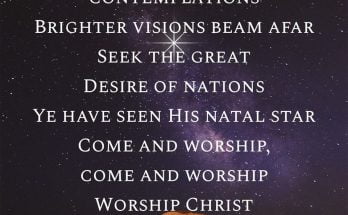 Often times we only sing the first verse of a carol. But the subsequent verses carry incredible doctrinal truths! Can you identify the carols these "forgotten verses" come from?