Latest Posts
View All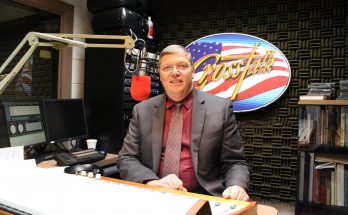 Date: February 22, 2019 Host: Jim Schneider ​MP3 ​​​| Order Below is your sample of news items looked at on this week's edition of the 'Round-Up': –The Trump administration finalized the Protect Life Rule that …
Announcements
View All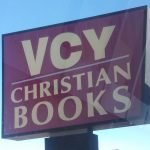 "This book is… about women whom Jesus encountered. He found them on a well curb, in a temple court, in the marketplace, outside a city gate. These women met someone …
Crosstalk
View All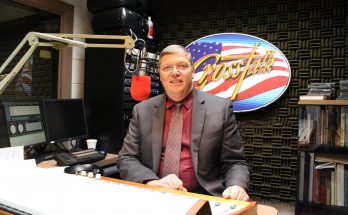 Date: February 22, 2019 Host: Jim Schneider ​MP3 ​​​| Order Below is your sample of news items looked at on this week's edition of the 'Round-Up': –The Trump administration finalized the Protect Life Rule that …
In Focus
View All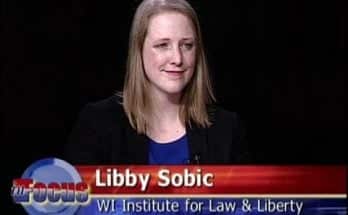 In Focus is a live call-in program airing on WVCY-TV30 and VCYAmerica.TV Monday Nights at 7 PM, and repeated at midnight, 5 AM, and Noon.
Rallies
View All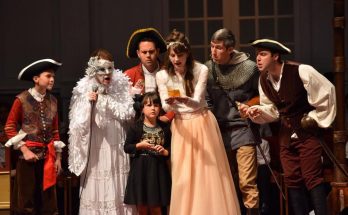 Saturday, March 2nd, 2019 at 7 PM Doors Open at 6 PM Join the crew of the Jolly Roger as they perform the Patch the Pirate adventure Operation Arctic: Viking …
Bible Reading Challenge
View All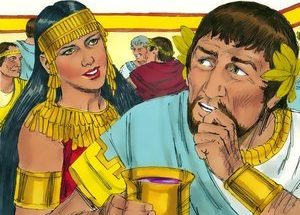 February 22Leviticus 13:1-59Mark 6:1-29Psalm 39:1-13Proverbs 10:10 Leviticus 13 – I came across a sermon transcript, "Why is this in the Bible?" from First Presbyterian, Jackson, MS. In summary: The ceremonial ritual uncleanness …
Prayer Encouragement Project
View All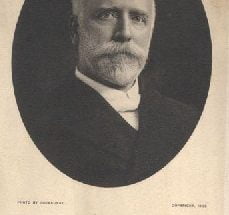 R.A. Torrey Reuben Archer Torrey (1856 – 1928) was an American evangelist and pastor. In 1915 he founded the Church of the Open Door in Los Angeles (later pastored by …
Newsdesk
View All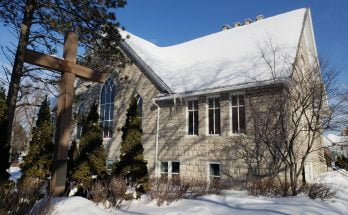 The Old Rugged Cross was written over a hundred years ago, and performed in Sturgeon Bay, Wisconsin. Friends Community Church has an outdoor memorial commemorating the first public performance of …
Faith's Checkbook
View All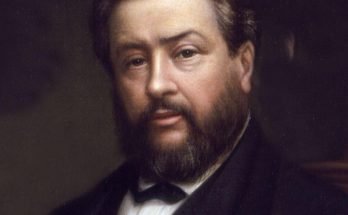 He will fulfill the desire of them that fear him: he also will hear their cry, and will save them. Psalm 145:19 His own Spirit has wrought this desire in …
Event Recaps
View All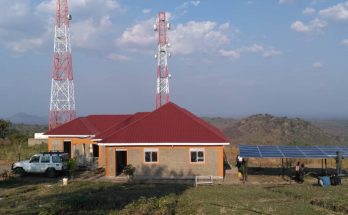 UPDATE 1/14/19: Video from the New Studio! Merry Christmas, Please find attached pictures depicting the a complete studio room, acoustically compliance and office furniture in place including Timothy just called …
From the Scrapbook
View All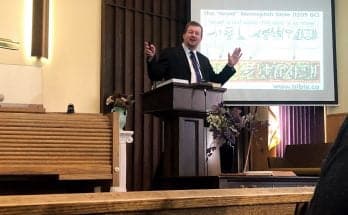 The Prayer Encouragement Project hit the road this weekend as Bethany Baptist Church in Mason, WI invited us to present the findings of the Prayer in America Research Project! We …
Redeeming the Time
View All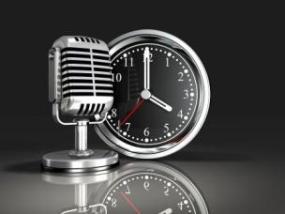 A police officer stopped a lady and asked to see her license. She responded "I wish you guys would get your act together. Just yesterday you take away my license …
Prophecy News
View All
Listen to Today's Program JD: David you taught a course here at our School of Prophets last year on understanding Islam. So from the Islamic prospective how would you evaluate what …
Homefront Wisconsin
View All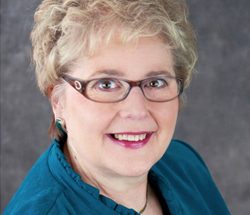 https://wifamilycouncil.org/wp-content/uploads/2019/02/HF_Wed_Feb_20_2019.mp32019 | Wednesday, February 20 | Listen Online On today's program, Julaine discusses the smear campaign against Judge Brian Hagedorn, candidate for WI Supreme Court.
God's Word For Today
View All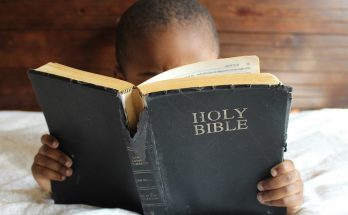 Listen to Exodus 5.1-6.X as read by Pastor Brad Canterbury
VCY Bookstore
View All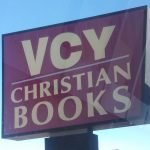 "This book is… about women whom Jesus encountered. He found them on a well curb, in a temple court, in the marketplace, outside a city gate. These women met someone …
As Read on Air
View All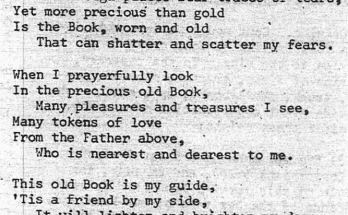 Though the cover is worn, And the pages are torn, And though places bear traces of tears, Yet more precious than gold Is the Book, worn and old That can …
Shared on Facebook
View All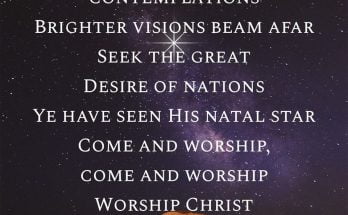 Often times we only sing the first verse of a carol. But the subsequent verses carry incredible doctrinal truths! Can you identify the carols these "forgotten verses" come from?