Latest Posts
View All

October 13 Jeremiah 22:1-23:20 2 Thessalonians 1:1-12 Psalm 83:1-18 Proverbs 25:11-14 Jeremiah 22:1 – As I write this we are less than a month from the next election. We'll be …
Announcements
View All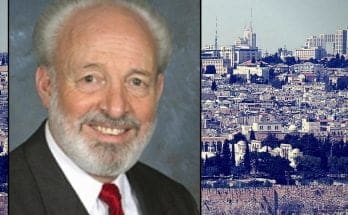 In Summer 2018, Jimmy DeYoung spoke to over 1,500 people at VCY Rallies throughout the Midwest, and countless lives were impacted. Now it's our privilege to have Jimmy DeYoung join …
Crosstalk
View All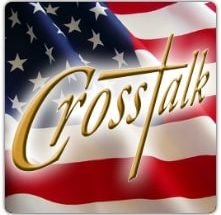 Date:  October 11, 2019  Host:  Jim Schneider  ​ MP3 ​​​| Order Here's a peak at some of the news items Jim presented on this week's edition of the 'Round-Up': –An Iranian oil tanker cruising off the coast …
In Focus
View All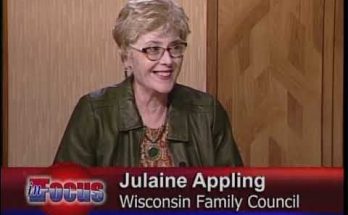 In Focus is a live call-in program airing on WVCY-TV30 and VCYAmerica.TV Monday Nights at 7 PM, and repeated at midnight, 5 AM, and Noon.
Rallies
View All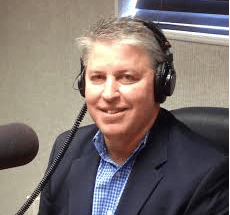 Pastor Greg Lundstedt Saturday, October 26, 2019 Greg Lundstedt, Pastor-Teacher, and Speaker on "Equipping the Saints" Radio Broadcast Waukesha Expo Center Doors open at 6:00 PM Rally begins at 7:00 …
Event Recaps
View All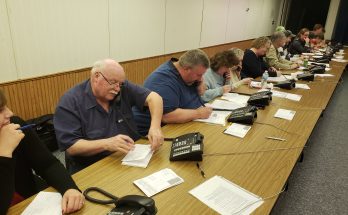 UPDATE: 9/8/2019 – Thank you for your support! $358,020 was pledged toward the operating expenses over the next four months! This Thursday and Friday much of our regular schedule will …
Inspiration Time
View All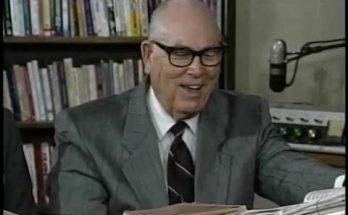 Hilton Griswold, original pianist for the Blackwood Brothers quartet, plays and sings favorite Christian hymns and sacred songs on this episode of Inspiration Time, produced by WVCY-TV
Bible Reading Challenge
View All

October 13 Jeremiah 22:1-23:20 2 Thessalonians 1:1-12 Psalm 83:1-18 Proverbs 25:11-14 Jeremiah 22:1 – As I write this we are less than a month from the next election. We'll be …
Prayer Encouragement Project
View All

E.M. Bounds We're going to switch over to another E.M. Bounds Classic, "The Weapon of Prayer." I. PRAYER ESSENTIAL TO GOD "Then shalt thou call, and the Lord shall answer; …
Redeeming the Time
View All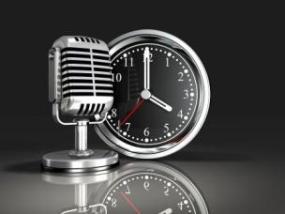 Here's five of the worst inventions of all time: 1. Inflatable dart boards 2. Solar powered flashlights 3. Submarine screen doors 4. A dictionary index 5. Helicopter ejection seats It …
Prophecy News
View All
Listen to Today's Program JD: David a few days ago you sent me an article that carried the title "The Trans Faith Takes Over the Church" which dealt with some of …
Newsdesk
View All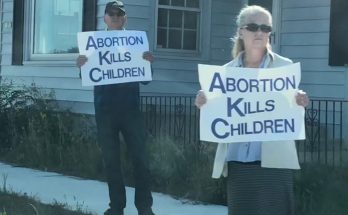 Hundreds of area residents took to the streets of Milwaukee to participate in Life Chain 2019, an annual gathering to draw awareness to the fact that Abortion Kills Children, but …
Faith's Checkbook
View All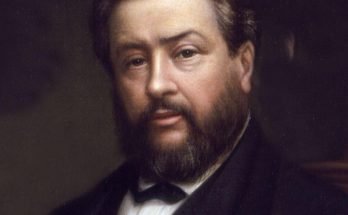 If my people, which are called by my name, shall humble themselves, and pray and seek my face, and turn from their wicked ways; then will I hear from heaven, …
Homefront Wisconsin
View All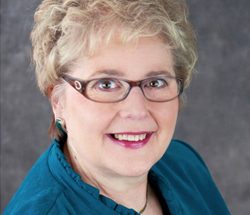 https://wifamilycouncil.org/wp-content/uploads/2019/10/Home_Front_Wed_Oct_09_2019.mp32019 | Wednesday, October 9 | Listen Online Today Julaine gives an update on the Choose Life Wisconsin license plates project and the funding for WI's pregnancy care centers and …
God's Word For Today
View All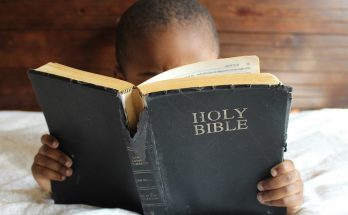 Listen to 1 Kings 15.25-17.16 from the King James Bible as read by Pastor Brad Canterbury on today's edition of God's Word for Today, produced by VCY America
VCY Bookstore
View All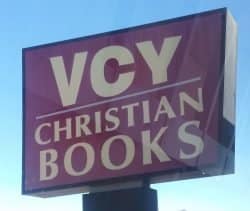 VCY Bookstore & Outreach Center This Month's Specials and many more… Glory Of Heaven Undeniable Evidence Whole Story Of The Bible In 16 Verses How To Break A Stubborn Habit
As Read on Air
View All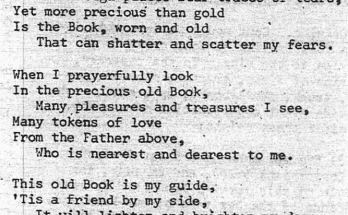 Though the cover is worn, And the pages are torn, And though places bear traces of tears, Yet more precious than gold Is the Book, worn and old That can …
Shared on Facebook
View All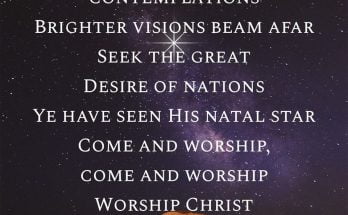 Often times we only sing the first verse of a carol. But the subsequent verses carry incredible doctrinal truths! Can you identify the carols these "forgotten verses" come from?