According to Wikipedia, the Candy Cane may have been invented in Germany in the 1670's, as a symbol of the staff of the shepherds that went to visit the new born Jesus.
As the war on Christmas continues, and as Mat Staver of Liberty Counsel shared with us earlier on Crosstalk, the Candy Cane is now under attack.
Fox News even reported the incident: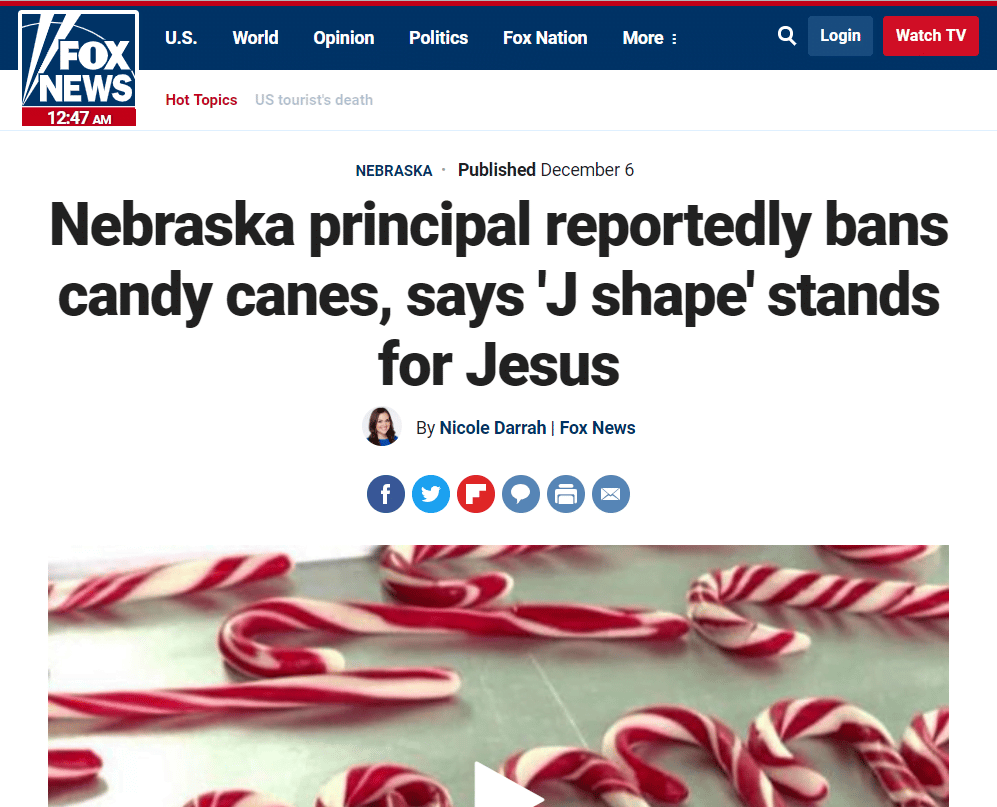 "Historically, the shape is a 'J' for Jesus. The red is for the blood of Christ, and the white is a symbol of his resurrection," she reportedly wrote. "This would also include different colored candy canes."

https://www.foxnews.com/us/nebraska-principal-reportedly-bans-candy-canes-says-j-shape-stands-for-jesus
Politifact even rated the story "Mostly True."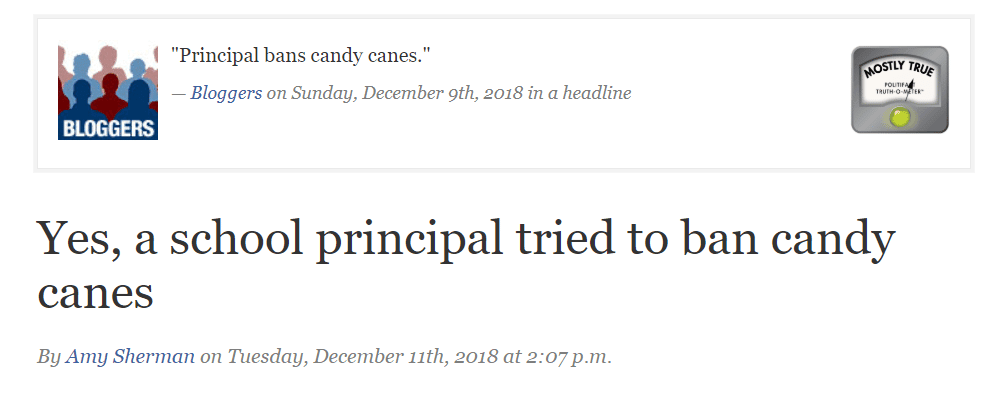 Not sure why it garnered the label "Mostly True" as opposed to simply "True" as the actual email from the principal banned candy canes.

Thankfully, our friends at Liberty Counsel successfully intervened.
Liberty Counsel writes to the Elkhorn Public Schools ("District" or "EPS") urging reversal of the comprehensive ban on all Christmas holiday symbols at Manchester Elementary School, as issued to staff in several written directives by the principal. The ban violates the U.S. Constitution by showing hostility toward Christianity. The ban also violates Elkhorn Public Schools board policy; the academic freedom rights of teachers; and it violates the First Amendment right of students to receive information.

http://lc.org/120418LtrtoElkhornPublicSchoolsreChristmasBan.pdf
If you need help defending your religious liberties, call Liberty Counsel at  (407) 875-1776 or email Liberty@LC.org