Coming Soon!
W250CO-FX is a 24/7 Christian radio station serving the Appleton Area coming soon on 105.1 FM. Enjoy Biblical teaching, sacred music, and informative news all day! Your prayers and financial support keep W250CO-FX on the air!
First Broadcast: December 1st, 2016 with 8 watts on 97.3 FM
Now temporarily off the air as we prepare to upgrade to 120 watts of power!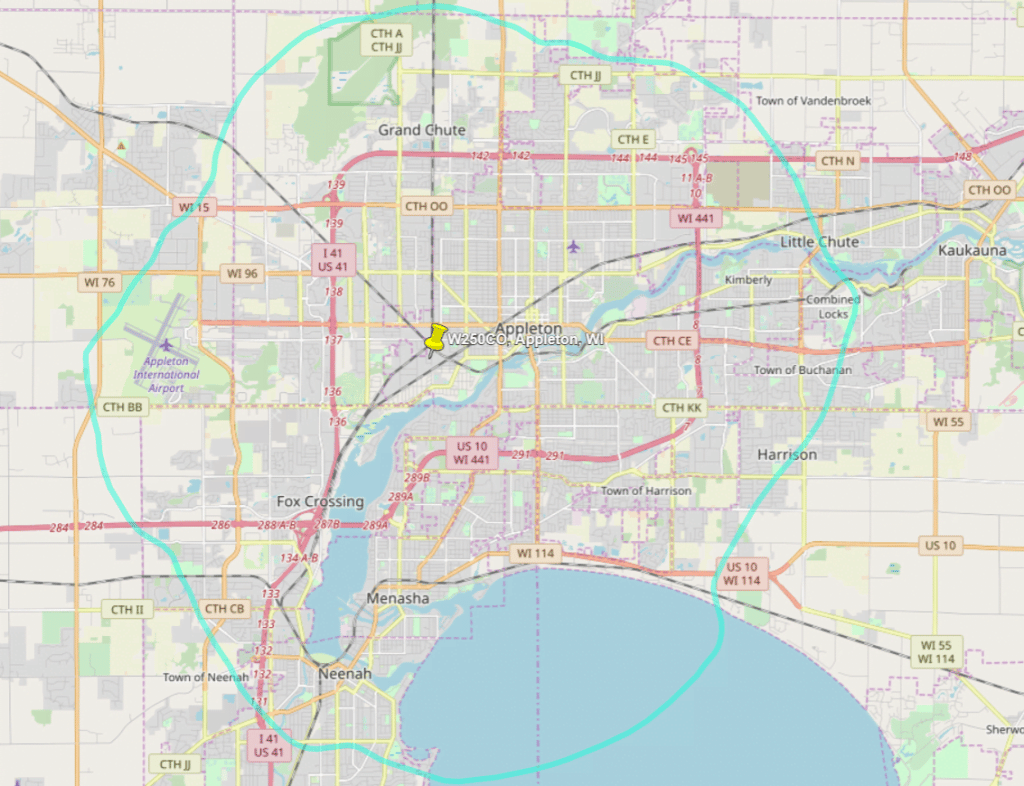 Power: 120 Watts