If you have an Over The Top Device like an Apple TV, did you know you can get VCY Radio & Television on your Apple TV?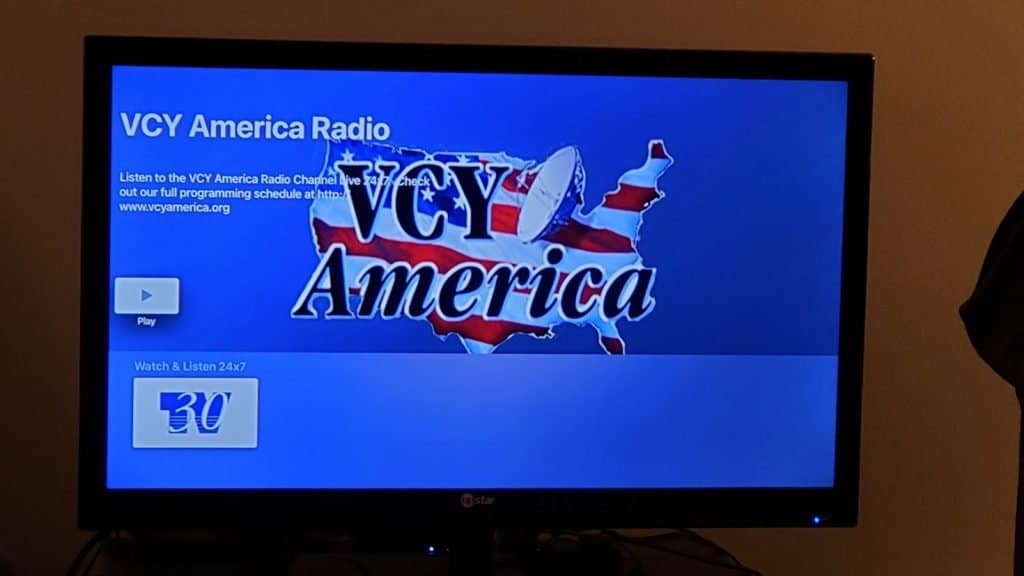 In addition you can also get the daily Bible reading from Pastor Brad Canterbury!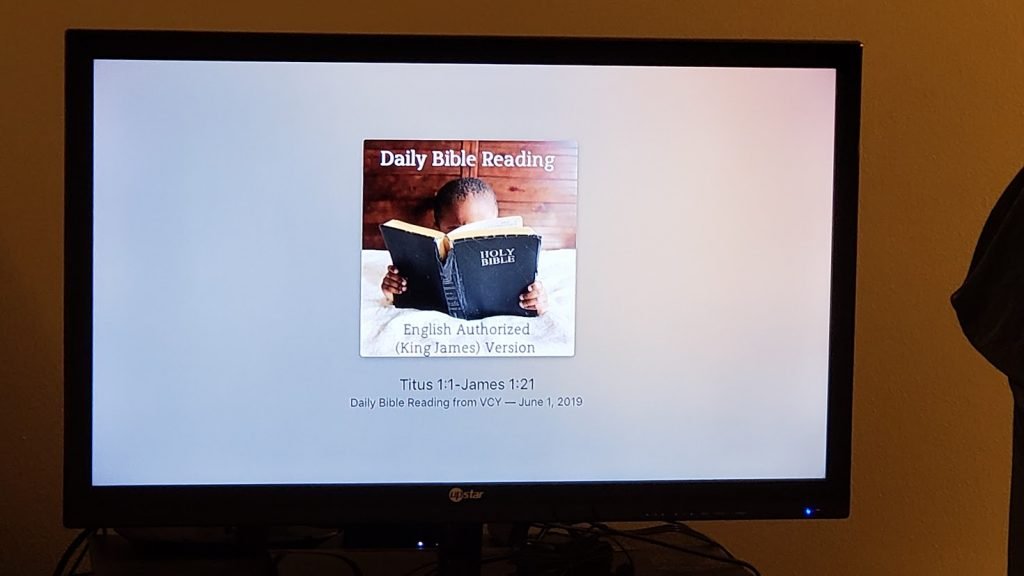 If you have an AppleTV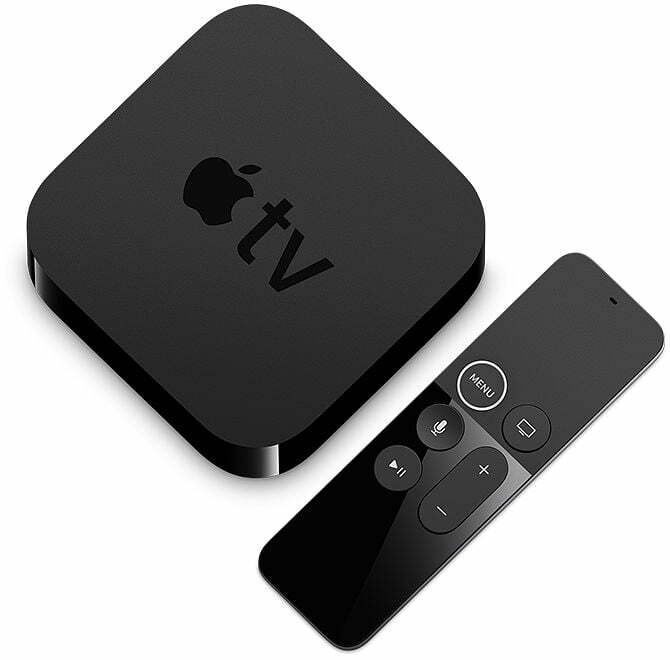 Go to the Podcast App: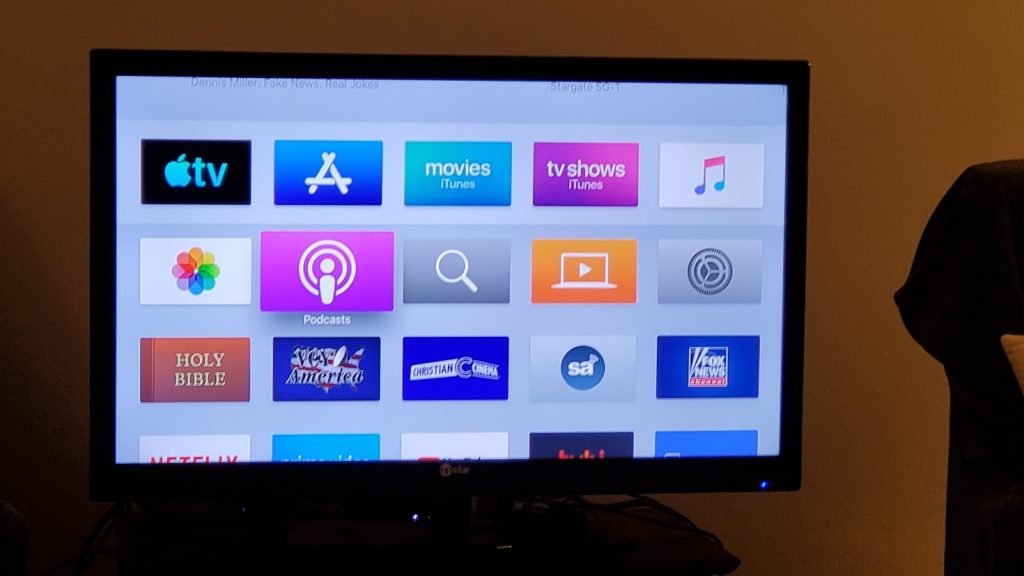 And go to the Search Bar: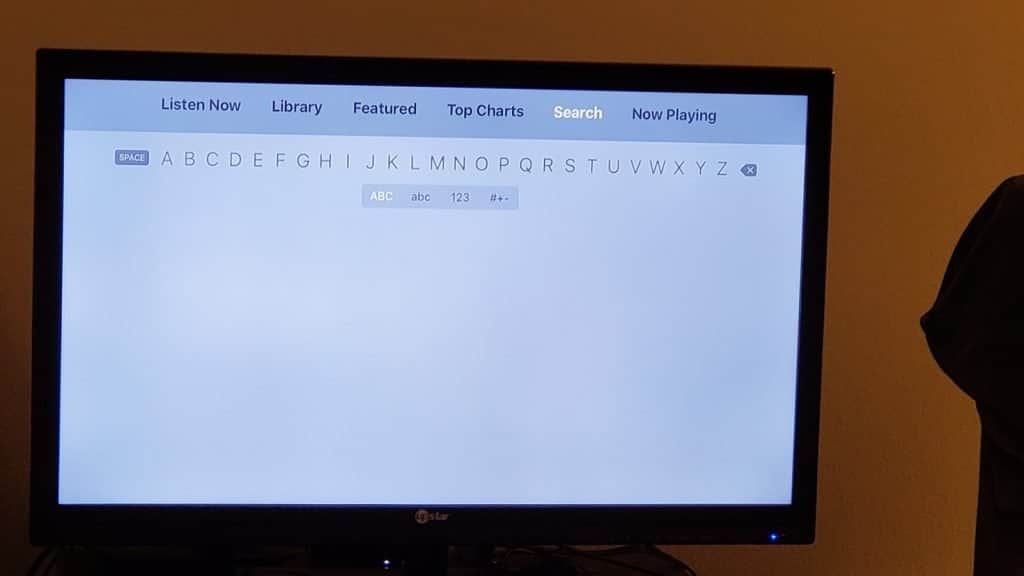 Do a Voice search for Daily Bible Reading: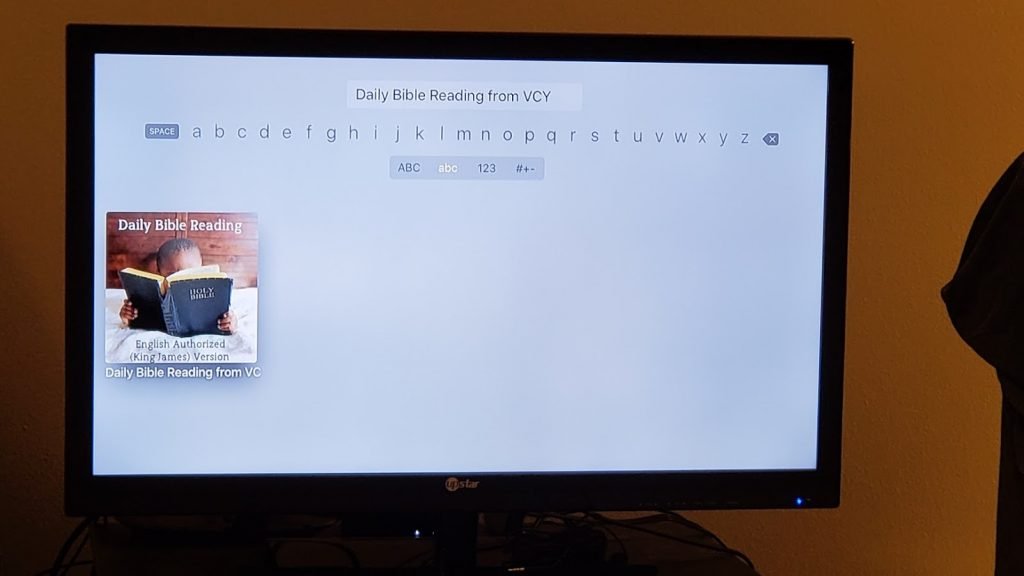 Select the Podcast and it will pull up the Daily Bible Reading: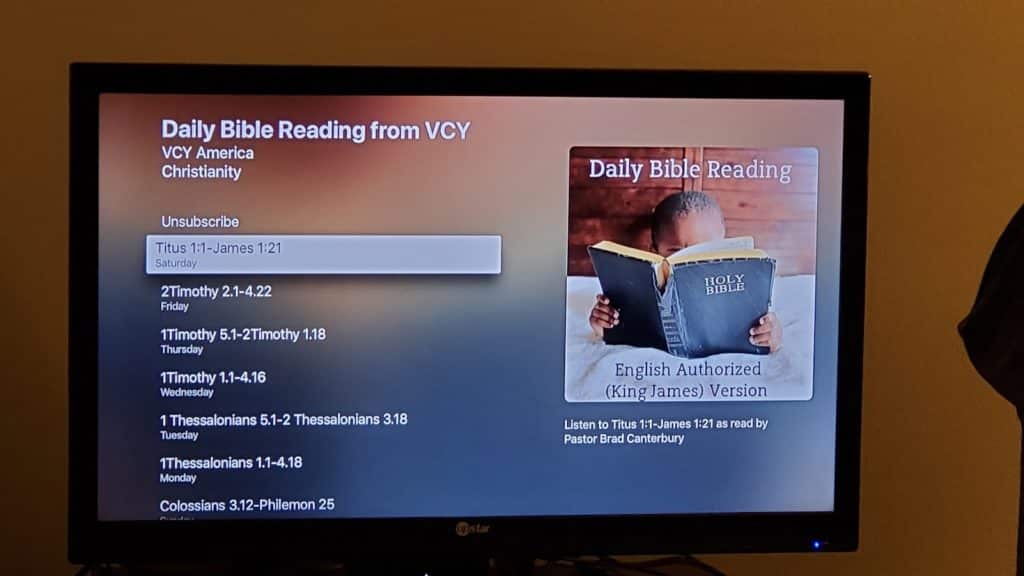 Click Subscribe and the Daily Bible Reading from VCY will be in your Podcasts!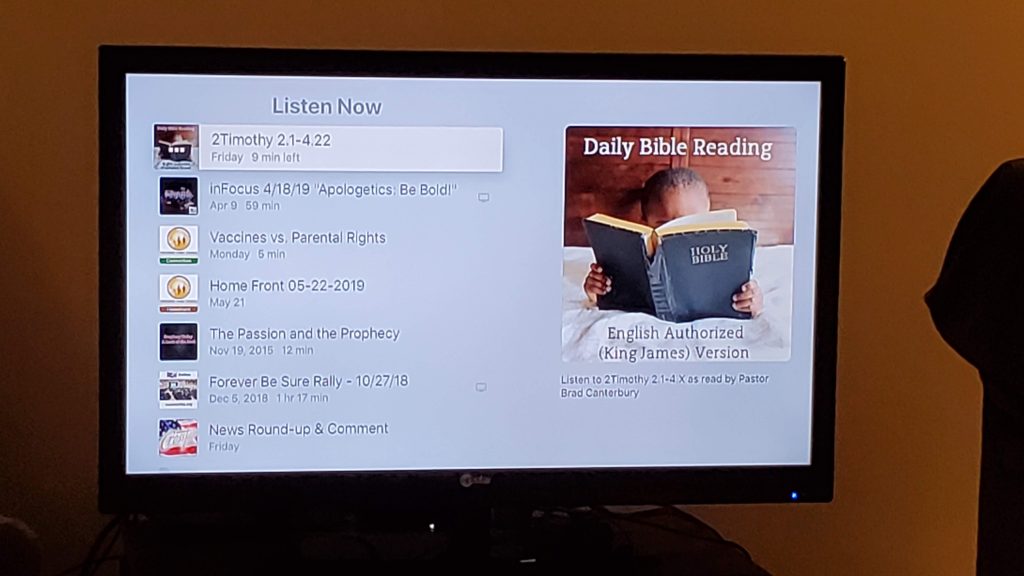 Note: While the audio is the same as the "God's Word for Today" radio program, the schedule will be different as the podcast runs seven days a week.