KVCI-FM in central Iowa is upgrading to a new 495 foot tower, and 100,000 watts of power! This will increase the coverage area to much of central Iowa!
Ever wonder what a tower construction site looks like? There's spools of cables for the guy wires (to hold the tower straight), long segments of tower, and the concrete for the anchor points that go deep into the ground!
UPDATE: 6/4/20 – the tower is complete!
UPDATE: 7/24/20 – antenna and transmitter have arrived!
UPDATE: 7/27/20 – antenna is hoisted up on top of the tower!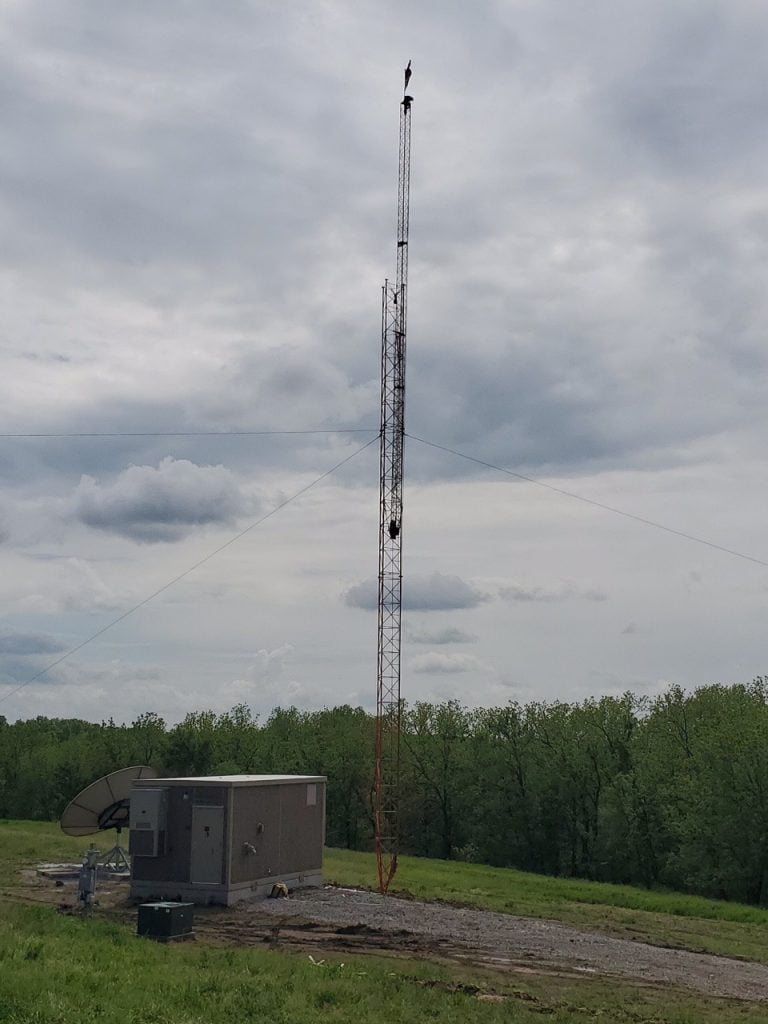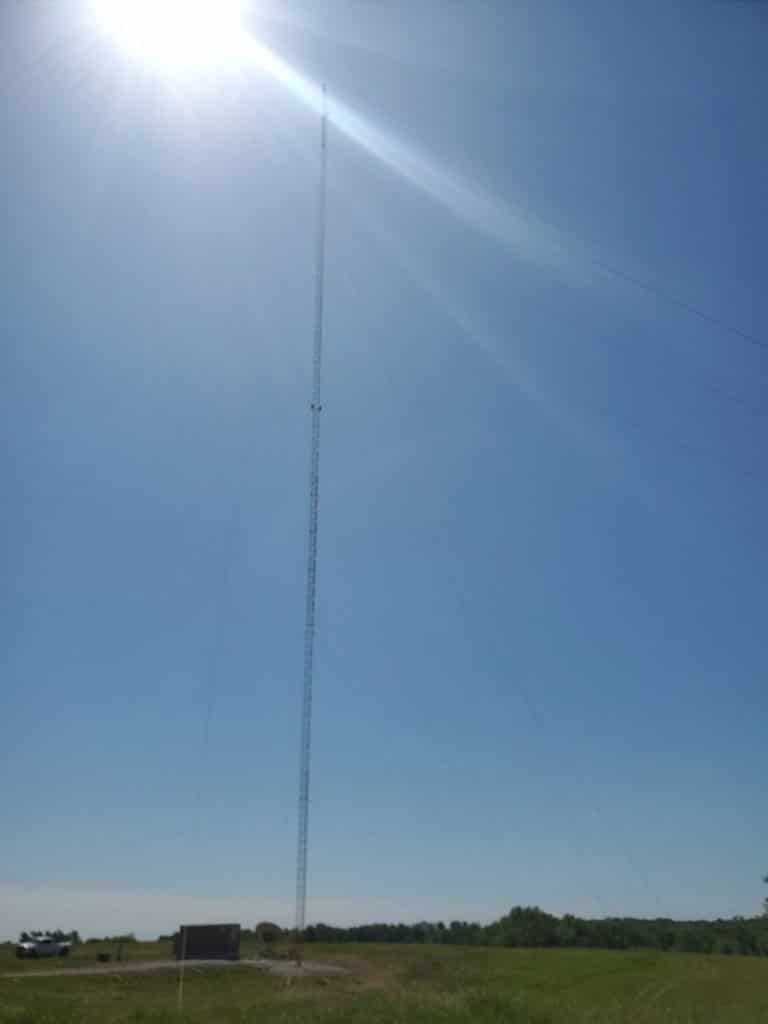 Now for the antenna and transmitter to arrive: