In recognition of Reformation month, from October 1st thru October 18th on the VCY America apps you can watch The Great Awakening documentary for free!
If you'd like to obtain a DVD copy to share with others through October 31st the VCY Bookstore has reduced this $17.95 video to just $6. Order today at https://vcy.com/great-awakening-dvd/
Watch the Trailer
What was the Great Awakening?
By the early 1700s, the New England colonists forsook their Pilgrim heritage and desire for religious freedom and instead pursued material success. In the midst of this spiritual deadness, God intervened and effected a drastic change—the Great Awakening. Beginning with the preaching of Jonathan Edwards and continuing through the travels of George Whitefield, the Great Awakening redirected the colonists' concerns toward their spiritual state. Genuine religious fervor replaced the former passivity, and many colonists, recognizing for the first time their personal guilt and need of salvation, repented of their sins and dedicated their lives to the service of God.
What's the Documentary about?
The Great Awakening documentary chronicles the radical spiritual transition though dramatic characterizations, images, and personal interviews. While educating about the historical details of this time, The Great Awakening portrays the lasting and spiritual changes that took place in the 1700s and presents the need for a personal awakening today.
How can I watch it?
Having trouble? Go to VCYAmerica.TV and scroll down for The Great Awakening!
Exclusively Free thru VCY America
In addition to the special release of The Great Awakening, you'll find 24/7 Christian Radio featuring beautiful sacred music, Biblical teaching, and informative news as well as 24/7 Christian Television on the VCY Smart Phone and Smart TV apps.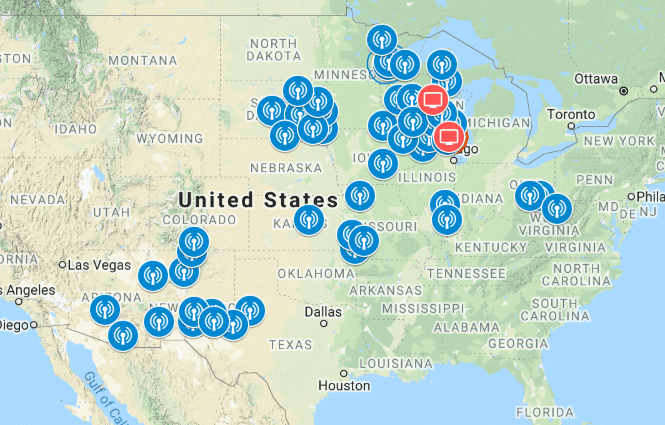 VCY America is a Christian radio and television network that started May 15, 1961, in Milwaukee, Wisconsin. Vic Eliason had a burden for using media to spread the gospel and what began as a 30 minute radio program now consists of 53 owned & operated stations: 29 full-power stations across the Midwest and Southwest, plus 24 low power "translator" stations, in addition to many "affiliate" stations that carry VCY programs.