We're excited to announce the newest course available at the VCY Bible Institute:
Revelation: A Chronology
Who was promised the kingdom? What is the difference between the Judgment Seat of Christ and the Great White Throne Judgment? Where will the Battle of Armageddon take place? When will the rapture take place in relation to the other future, prophetic events? For the believer, why are works important and how will they affect us in eternity? How will the second coming of Jesus Christ play out?
Join Dr. Jimmy DeYoung as he chronologically walks us through the book of Revelation.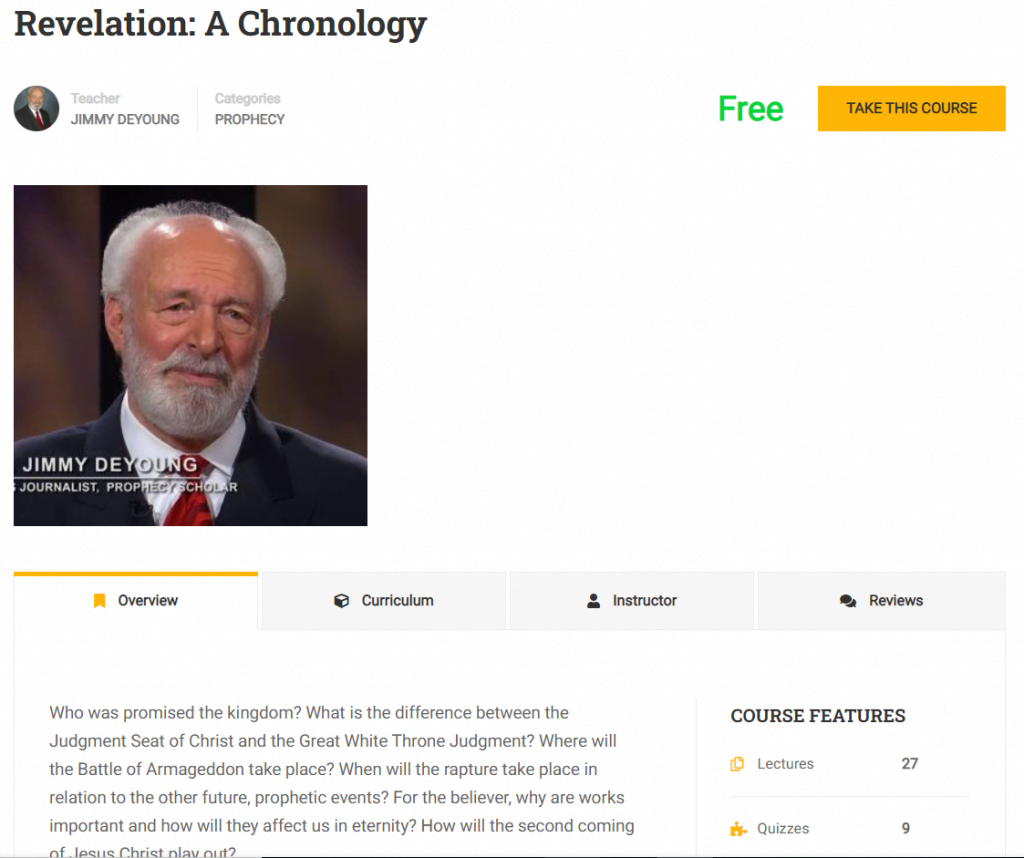 Lessons include: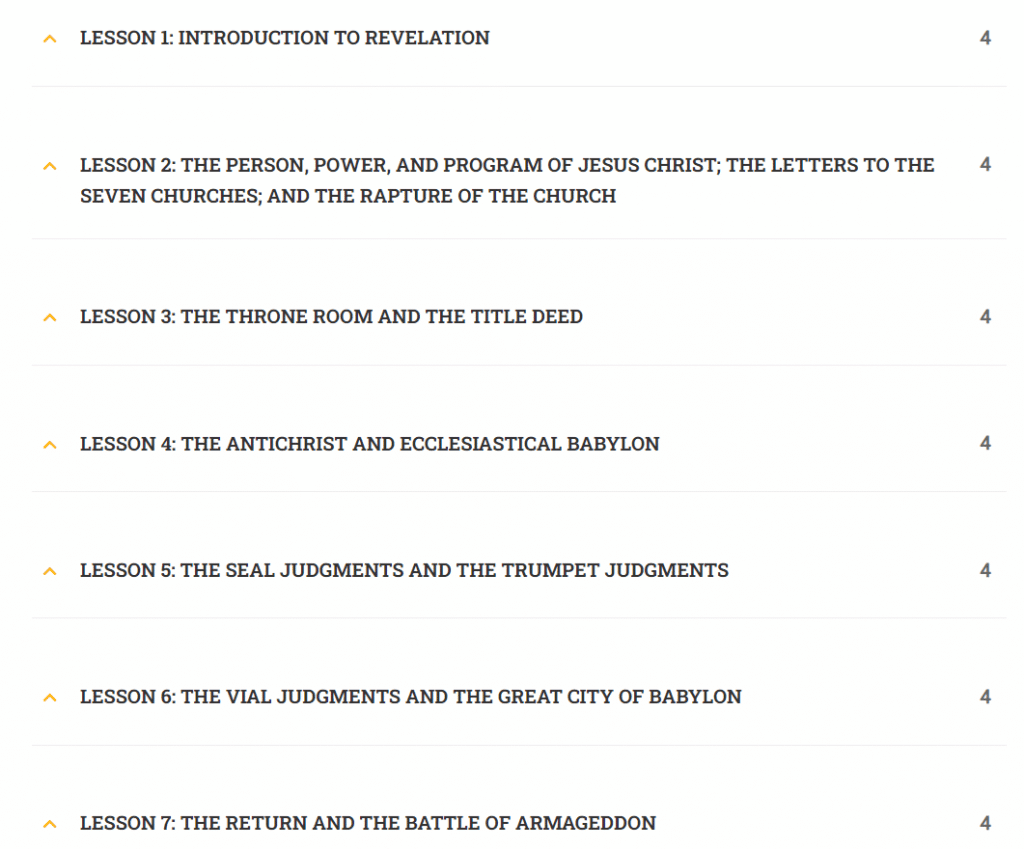 Each lesson features a lecture from Dr. DeYoung, workbook, answer key, quizzes, suggested readings, and more. Originally designed for graduate credit, this course is available for you to audit for free.

Revelation is the fifth course by Dr. DeYoung available thru the VCY Bible Institute. Other courses include "Introduction to the Study of Bible Prophecy" which includes a focus on hermeneutics and dispensationalism, and Prophecy Through the Bible I – a focus on the Pentateuch, Historical books of the Old Testament, Wisdom literature, and the Gospels. Other courses from Carl Kerby and Les Ollila are also available in the VCY Bible Institute.
Learn more at VCY.Bible – the Free Online Bible Institute