January 4
Genesis 8:1-10:32
Matthew 4:12-25
Psalm 4:1-8
Proverbs 1:20-23
About the One Year Bible Reading Plan: Some have asked why we're bouncing around from Genesis to Matthew to Psalms to Proverbs. Many people start reading the Bible "straight thru" and while we're enjoying the dramatic histories of Genesis, by the time they end up in the levitical teachings and genealogies (the 'less exciting' parts of the Bible) – many people get fatigued and quit. I heard a gentleman say that every January he tries to read thru the Bible, but he's read Genesis more than any other book of the Bible. This way you get a mix of the genres (types of writings): Old Testament (law, history, prophets), New Testament (gospels, Epistles), Psalms (praise and prayer requests), Proverbs (wisdom literature). As the year progresses we'll point out some of the genres and things to look for (especially in Psalms and Proverbs – Hebrew poetry is quite different from English poetry!)
Genesis 10:10 is an interesting verse that is referenced in the Special Collections Room at the Cleveland Public Library. I noticed an ancient artifact with a letter above it, and the Librarians were gracious enough to send over a scan of the original letter from the archaeologist. The archaeologist states that this artifact is from the city cited in Genesis 10:10.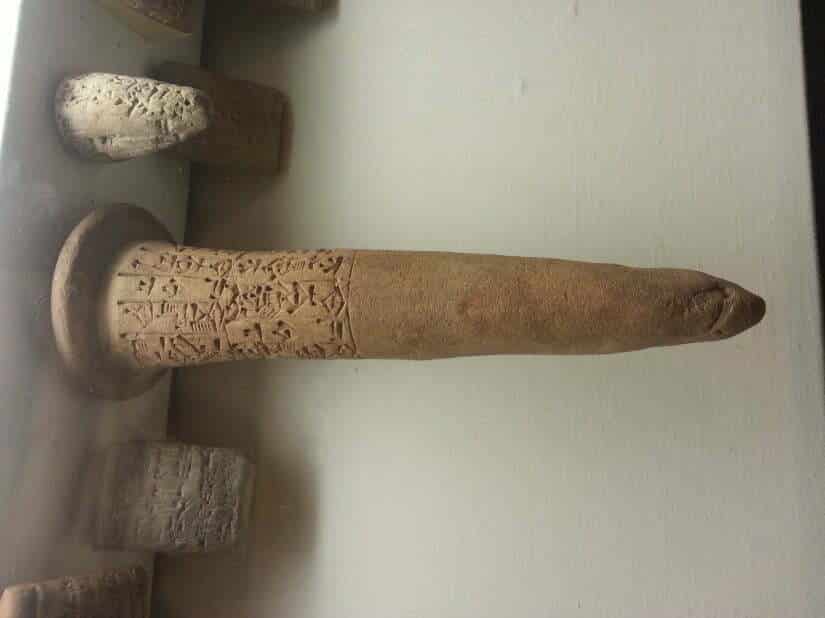 Matthew 4:17 is the first mention of the Kingdom of Heaven, a phrase found only in Matthew's gospel.
Psalm 4:3 is a great promise: "the Lord will hear when I call unto him."
In Proverbs 1:22 – take note of the three people who reject wisdom, we'll meet them quite regularly.
By the way, in Proverbs we'll see a few themes emphasized repeatedly. Les Ollila has provided some helpful definitions:
The FEAR of God is Practicing the Conscious Awareness of His Presence.

WISDOM is seeing life from God's Perspective.

KNOWLEDGE is getting Truth into Me.

UNDERSTANDING is applying that Truth in every scenario of life.

Les Ollila
Share how reading thru the Bible has been a blessing to you! E-mail us at 2018bible@vcyamerica.org or call and leave a message at 414-885-5370.