June 12
1 Kings 9:1-10:29
Acts 8:14-40
Psalm 130:1-8
Proverbs 17:2-3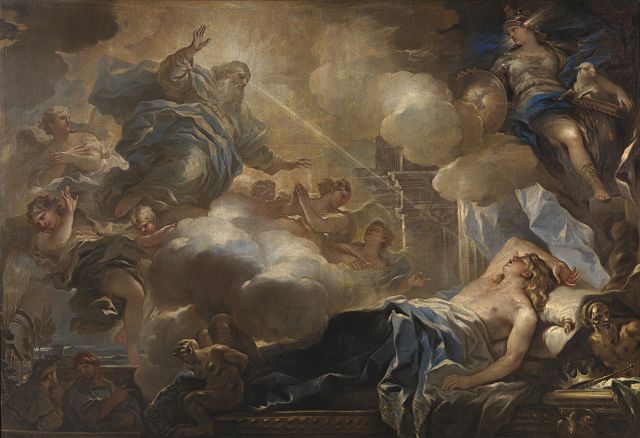 1 Kings 9:2 – Solomon, the wisest man that ever lived, was one of only three kings to reign over the United Kingdom. He was a Davidic heir to the throne, and reigned for 40 years. Yet God only appeared to him twice. We need to be grateful that we have God's entire revelation, and that we have direct access to God.
I Kings 9:4 – Integrity of Heart. Having a heart attitude of obedience brings blessing (yes, I know you've heard this before).
I Kings 9:7 – We have a prophecy that has been fulfilled but God in His mercy returned Israel to the land, not just once (Ezra / Nehemiah) but twice (Modern state of Israel).
I Kings 9:11 – From the Pulpit Commentary:
[really they were mere villages. "It is a genuine Eastern trick to dignify a small present with a pompous name" (Thomson). …. originally designated but a small part of the considerable tract of country later known as the province of "Galilee," viz., the northern part in the tribe of Naphtali (Joshua 20:7; 2 Kings 15:29; Isaiah 9:1. Cf. Jos., Ant. 5.1.18). It is easy to see why this particular region was surrendered to Hiram. 

(1) It was near his country (2 Samuel 24:7); 

(2) the people were Phoenicians, allied to Hiram, but strangers to Solomon, both in race and religion; 

(3) Solomon could not with propriety alienate any part of Immanuel's land, or convey to a foreigner the dominion over the people of the Lord. Leviticus 25:23forbade the alienation of the land; Deuteronomy 17:15 the rule of a stranger.
I Kings 10:1 – God's power attracts spectators and causes others to bless the LORD. (1 Kings 10:9).
1 Kings 10:22 – Jewish connections to Tarshish have extended for many years. Soon we'll see a man of Tarshish have an encounter with Jesus!
1 Kings 10:28 – Just when things went well – Deuteronomy 17:16 specifically warned about going to Egypt to multiply horses.
Acts 8:27 – Speaking of obedience, Philip obeyed the angel that gave him a divine appointment.
Acts 8:31 – Be a guide to someone on how to read the Bible today! Start preaching Jesus (Acts 8:32).
Psalm 130:4 – Amen!
Proverbs 17:2 – Divine social mobility.
Share how reading thru the Bible has been a blessing to you! E-mail us at 2018bible@vcyamerica.org or call and leave a message at 414-885-5370.