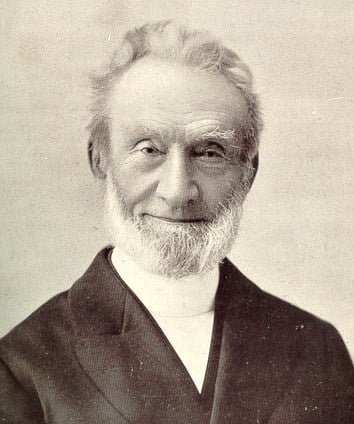 The Bristol Church with which Mr. Müller was connected has been privileged to set an example to the Church of God of the way in which Foreign Missionaries (who are so greatly needed) can be sent forth in answer to prayer. Mr. Müller writes on p. 516, Vol. I. of his Narrative:—
"I also mention here, that during the eight years previous to my going to Germany to labour there, it had been laid on my heart, and on the hearts of some other brethren among us, to ask the Lord that he would be pleased to honour us, as a body of believers, by calling forth from our midst brethren, for carrying the truth into foreign lands.
But this prayer seemed to remain unanswered. Now, however, the time was come when the Lord was about to answer it, and I, on whose heart particularly this matter had been laid, was to be the first to carry forth the truth from among us.
About that very time the Lord called our dear brother and sister Barrington from among us, to go to Demerara, to labour there in connexion with our esteemed brother Strong, and our dear brother and sister Espenett, to go to Switzerland. Both these dear brethren and sisters left very shortly after I had gone to Germany.
But this was not all. Our much valued brother Mordal, who had commended himself to the saints by his unwearied faithful service among us for twelve years, had from Aug. 31, 1843, (the day on which brothers Strong and Barrington sailed from Bristol for Demerara), his mind likewise exercised about service there, and went out from among us eleven months after.
He, together with myself, had had it particularly laid upon his heart, during the eight years previously, to ask the Lord again and again to call labourers from among us for foreign service. Of all persons he, the father of a large family, and about 50 years of age, seemed the least likely to be called to that work; but God did call him. He went, laboured a little while in Demerara, and then, on January 9, 1845, the Lord took him to his rest.—
When we ask God for a thing, such as that He would be pleased to raise up labourers for His harvest, or send means for the carrying on of His work, the honest question to be put to our hearts should be this: Am I willing to go, if He should call me? Am I willing to give according to my ability? For we may be the very persons whom the Lord will call for the work, or whose means He may wish to employ."